Soft Capsule Encapsulation Machine Die Roll
Our company was the first to have experience with this product in Japan. The part called the "die roll", which determines the shape of the capsules, affecting the quality of it such as the fluid leakage or deformation, is surely the starting point of KAMATA MACHINE CO.,LTD's know-how.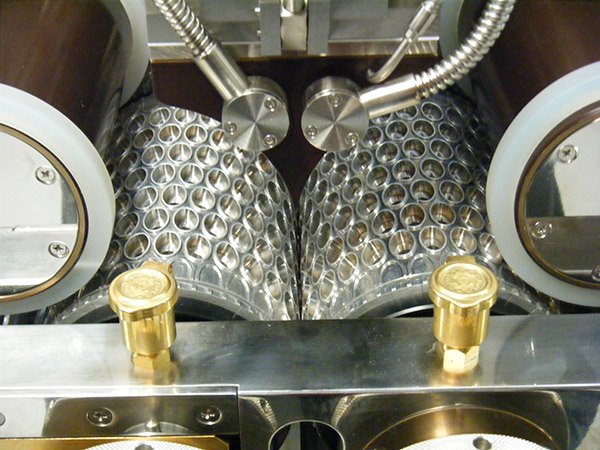 The Starting Point of KAMATA MACHINE CO.,LTD
Most materials used in the producing of soft capsules are natural. Maintaining a high product quality on day to day bases, improvements must be made from all the aspects of "material" (capsule, content fluid), "man" (mixing and filling skills) and "machine" (encapsulation machine). KAMATA MACHINE CO.,LTD is helping our customer's problems from the "equipment" point of view. The die roll can be said to be the major example of it.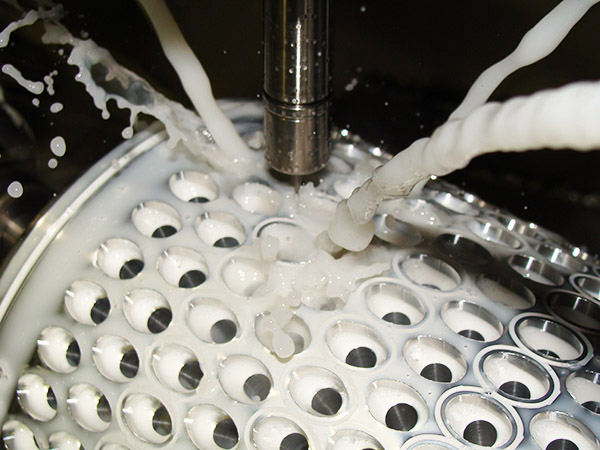 Before designing a die roll, we consult with our customers of the desired filling weight, capsule thickness (immediately before filling) and the information of the content fluid. Then, calculation on the capsule's volume and prediction of the contraction of the dried capsule are made based on past data, and a blueprint is drawn.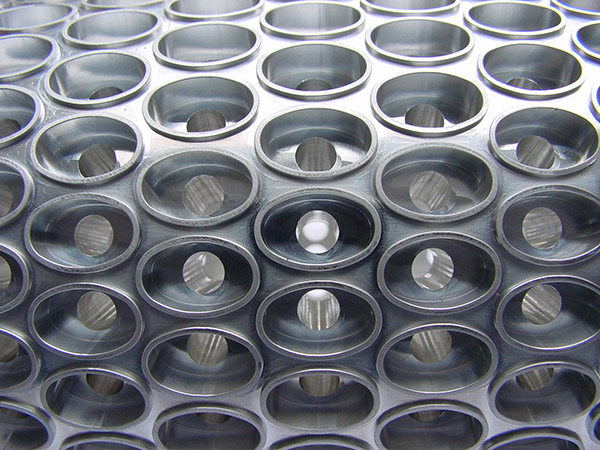 The capsule shape is difficult to presume due to many factors comes into play such as formulation of substrates and the running condition of the machines, not just only the die roll itself. But, our strong point is that we can design a die roll that can produce "a capsule very close" to what our customer desires. Also, we are particular about choosing materials and making production processes by our own high standards.