Features of Tablets
Tablets are made out of powder pressed under high pressure. Tablets are easy to carry around and to take in compared to powder. Tablets have been widely used for a long time, not only for health foods and supplements, but also as medicines, candies and cleaning agents. It is possible to make filmed or sugar coated tablets for easier taking, or to make delicious chewable tablets.
Production Process of Tablets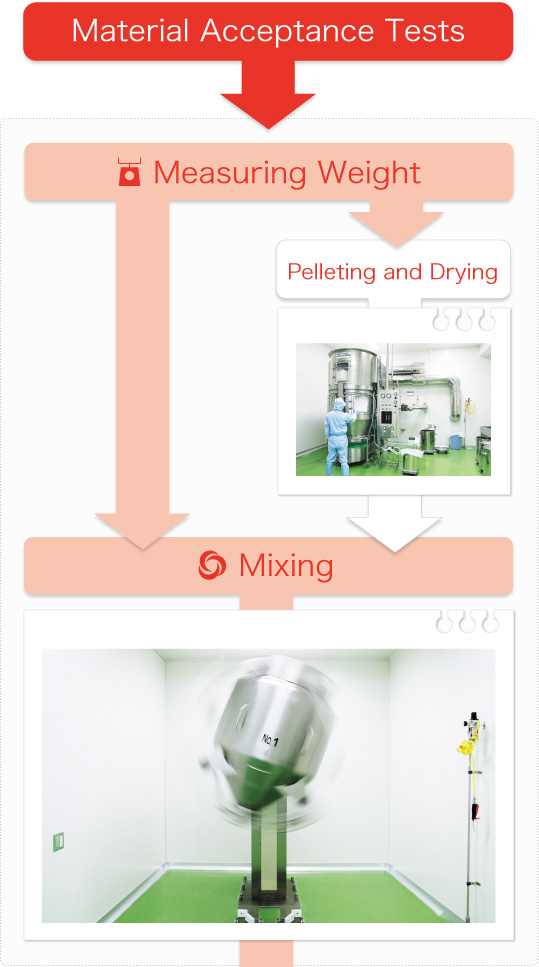 The materials are weighed as prescribed. They are sifted to ensure no foreign objects are contained and to make the size of the powder consistent. Pelleting is a process to bond the powdered material together to make granules. Pelleting will make it easier to make the actual tables. After that, a mixer is used to mix the material uniformly.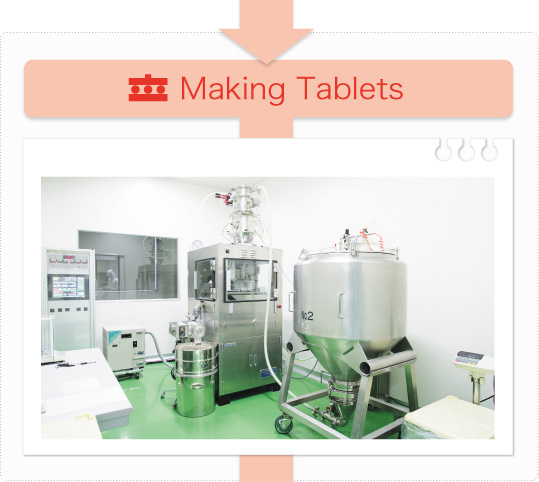 A process, which the powder is pressed and shaped in a mortar with a pestle from above and below.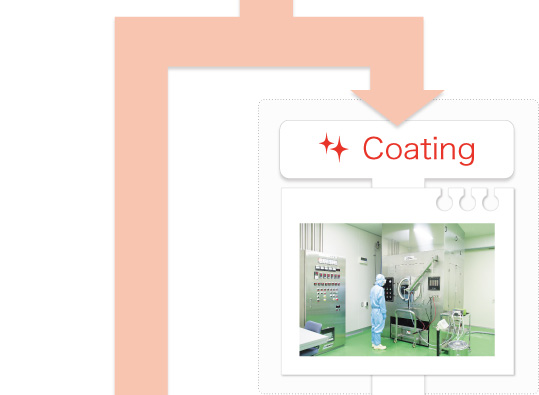 By covering the tablets with a thin coat, marketability can be improved with hiding unpleasant taste and smell and make it more appealing.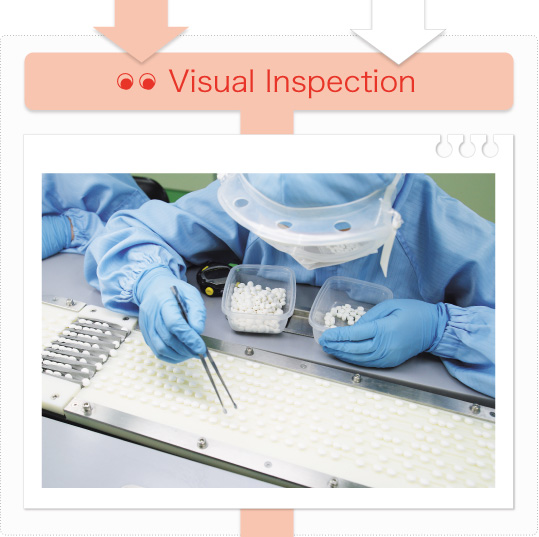 The tablets turn over at the middle of the examining table, making it possible to inspect both sides of the tablets.