Product Planning and Proposal
Kamata Co. Ltd. produces supplements on assignment. According to the customer's objectives and concepts, we plan and propose the products, produce and package supplements, we support our customers in commercializing their products using our years of know-how.

From Product Planning and Proposal, Trial to Producing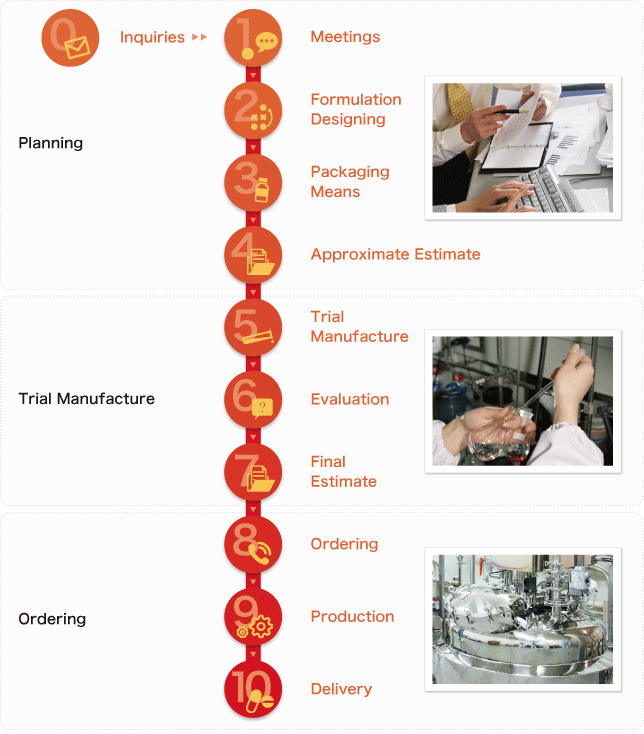 We inquire about the customer's purpose, concept and budget to examine the formulation, ingestion and product specification and offer a proposal.
Please feel free to inquire us about contracted production of capsules, such as soft capsules, tablets, hard capsules and seamless capsules.
If you wish to commercialize the proposed product, we will make a prototype and make an evaluation after surveying documents of the materials, searching patents and lab work.
When the prototype is judged as worthy to be commercialized in the evaluation, the first order can be made after the final confirmations are done for the specifications and prices.